Every BMW car on the road before fifteen to twenty years has been equipped with sophisticated anti-theft systems. Such an advanced key system verifies that the key fob and appropriate key are in place before the vehicle can be started. So what happens when you find you have lost your BMW key? There are two alternatives before you, and both are responsible or influence your BMW key replacement decision. One is the, of course, the financial impact, and the other one is the time that you have to consider before planning to go with a locksmith or a dealer. Let's find some reasons and find out how to manage your headache for BMW key replacement in Charlotte and surrounding areas.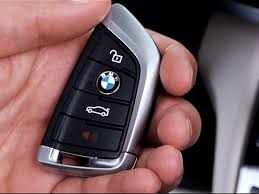 The procedure of getting a new key and key fob for any BMW model is not a quick one. Authorized dealers mostly order new keys designed to match your BMW vehicle. The production and delivery of the key may end up with an eight to ten days or even more. It will cost you extra expenses to move the vehicle to the dealer, and you could be stuck with a costly car rental expense on the conveyance for the week of downtime.
You can take the support of reputed and skilled locksmiths in Charlotte to do the job at your location. Also, you can get the best quality job on the same day you call them. Instead of waiting long or renting a car or spending some high replacement cost at a dealer, it is wise to go with a reliable local locksmith. They are equipped with the advanced tools to manage the job on the same day you call. You won't have to leave your location, and you won't face any wait for keys to be shipped as it happens with a dealer. All the necessary materials, accessories, equipment, and key fobs are available with them, so that they can deal with the situation on-site. They also cross-check and taste reprogrammed and test the new keys before they leave.
The most significant thing with a dealer is they maintain several formalities. They will not only take time to deal with the thing but charge between $500 and $1000 or more depending upon your model of BMW. You will get shocked to know such huge charges for the replacement process. You can rely on a trusted local locksmith that can do the same job with a fraction of charge. They can show up at your location in a short time. Also, they have all the computerized tools to access the car's electronic control unit. They can reprogram the ignition, anti-theft system, key fob, keyless entry with a new key set. It works perfectly with your BMW model, and they charge a pretty reasonable price for the job that may range around $300 to $350!
Call Trilock Locksmith today to learn more about their BMW key fob, ignition, and anti-theft replacement or reprogramming service! If you have lost your BMW key, give them a call at 980-330-9230 today!