With technology and internet finding services and products have become quite easy nowadays. We can find various service providers by simply searching on Google. So if you are searching for a local residential Baltimore locksmith providing reliable locksmith services, you can type "residential locksmith near me" on the search engine and you will be provided with multiple options. Up till now it was all easy. Right? However, the main task begins here i.e. assessing the quality of the Baltimore locksmith before hiring them for the job. After all, it is about the security of your home and you cannot blindly trust anyone.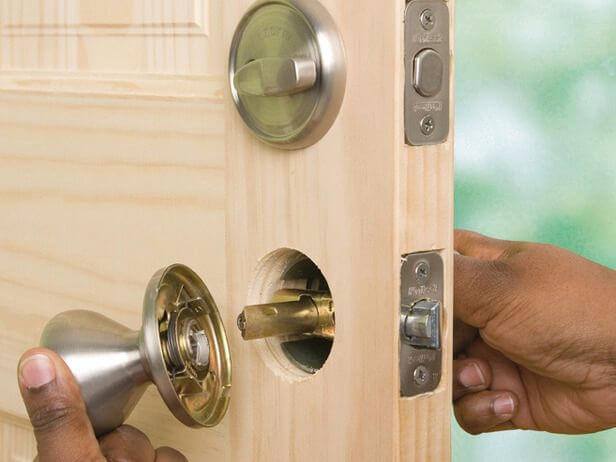 That is why, check out some of the indispensable traits that a reliable and reputed residential locksmith must possess to find the right locksmith for your job.
Must Have Traits of a Reliable Residential Locksmith
Professional and Educational Background
Having comprehensive knowledge about the different security systems is one of the most important traits a residential locksmith should have for securing a residence efficiently. They must possess in-depth mechanical and electronics expertise and not just the basic knowledge. The locksmith must be able to cater to the various security needs that you may seek – from smart lock devices to the automated security cameras and everything in between. Therefore, it is necessary for you to verify the professional and educational background of the locksmith before deciding to handover your residence's security job to them.
Any reputable Baltimore locksmith agency will have the BBB Rating and business accreditation for providing these services. When you are entrusting a locksmith agency and offering them the responsibility of your residence's security you must make thorough research about the firm's background before finalizing them. Consider the reviews and ratings about the company and their service online. Always make sure to hire a duly accredited residential locksmith service to get the best possible services at the right price.
Never begin your hiring process without verifying the reputation and track record of the locksmith in the market. Enquire about their service quality and years of experience in the business discreetly. Also do not hesitate to ask the agency for referrals and testimonials from previous customers. Giving access to your home to any random person can be a threat for you and your family.
Look for locksmiths that offer extensive range of services. The range of services they offer will determine their knowledge about the industry. Even if they charge a little higher, it is completely worth it!
Reasonable Services – Not the Cheap Ones!
One of the red flags you need to take into your notice is a service offered cheaper than the lowest market price. Such locksmith services must be avoided. However, that doesn't mean you should always choose the services that ask for hefty amount! Look for locksmiths offering services at reasonable prices.
A reliable and professional Baltimore locksmith is the one who will willingly answer all your questions and doubts about the services, prices and work practices without any hesitation. Make sure that they explain everything clearly regarding the security systems and provide you an idea about the maintenance of these systems.
Conclusion: Baltimore Locksmith is one of the most reputable and certified locksmiths in Baltimore specializing in residential, commercial, automotive and emergency locksmith services.