Are you looking for unique ways to ensure the safety and protection of your property? If yes, then you should consider hiring Baltimore locksmith service. Generally, professional locksmiths provide top quality residential, commercial and automotive solutions for customers throughout Baltimore and the surrounding neighborhoods.
The locksmiths have experience of fixing different locks and key issues. They enjoy helping homeowners, business owners and automobile owners in finding innovative ways to enhance their overall security. Here are a few useful ways to achieve the best results you want:
Basic locks are easy to evade.
If you're buying the minimum standard locks from your local big box retail store, then remember that they are quite easy to pick. Most current criminals use an arsenal of tools that allow them to evade normal locks easily.
Therefore, you really need additional protection against home invasion. It's wise to upgrade your locks to high security models. You may take extra precautions by investing in smart doorbells or outdoor security cameras to avoid criminals and identify people attempting to break into your property.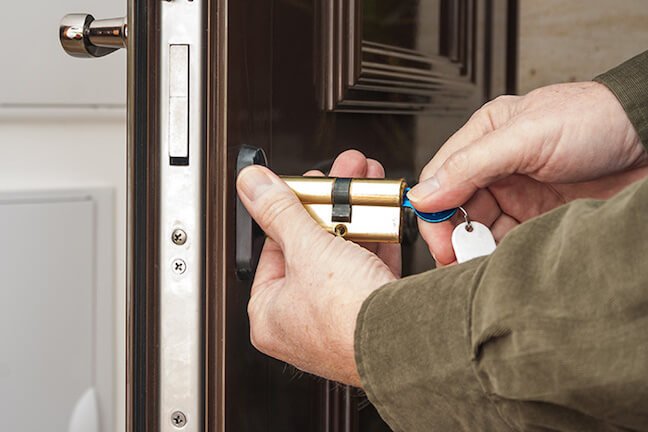 The quality of entry door is a key.
If your entry door is made from poor quality materials, a determined intruder can bypass security locks easily. Hence, it's highly suggested to install an entry door made with steel, iron bars or heavy duty wood materials.
Rekeying locks is important after moving in.
Are you just moving in your new home or workspace? Or recently bought a previously owned home? Whatever the case maybe, you should consider rekeying or replacing the existing locks. There's no way to know how many people were given a key to access the property. So, it's best to start fresh at your new home.
Never keep a spare key in obvious places.
You may find it good to keep the spare key in the obvious places like the mailbox, under the welcome mat or under a rock in the nearer flower bed. Every burglar around the world knows all these obvious hiding spots. Having a spare key on hand is always a good idea; but you should give someone trusted like your spouse, friend or family member whom you can rely on during emergency situations.
What to do when you need help with your locks or keys?
Have you decided that you should invest in Baltimore locksmith service? Whether you want an updated deadbolt, need to install a top-rated access control system for your office building or are looking to avoid the emergency car lockout situation, our expert locksmiths are always available to help you out.
Feel free to contact Baltimore Locksmith today and get a better overview about our locksmith services. We specialize in providing all-inclusive locksmith solutions with extensive years of commitment towards excellence and dedication. Don't hesitate to schedule an appointment with our qualified professional locksmith serving in Baltimore and the surrounding area! We'll get back to you with an obligation free estimate.